CONSTRUCTION & DISASTER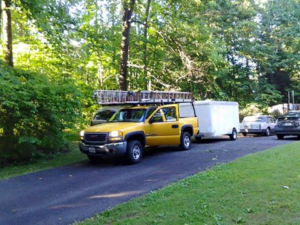 RECOVERY MINISTRIES:
UPCOMING EVENT AUGUST 6 – HANDICAP RAMP BUILD:
We will be building a 18 foot handicap ramp for a person in need in Fredericksburg on 6 August 8:00AM – 3:00PM(approx). We'll meet in the front parking lot of Mt Ararat Baptist Church on Rt 610. Bring your lunch. Water, tools, and directions will be provided. Previous experience not required. Maximum of 8 volunteers.
Come help. Call Buck at 540.842.3551 to volunteer. Hurry before all the slots are filled!
FUTURE EVENT – DISASTER RECOVERY IN WEST VIRGINIA: Later this summer, we planning to take one or more teams to West Virginia to assist in recovery from the terrible flood losses they have recently incurred. If you can wield a hammer or a shovel, or just want to help out, stay tuned for more information. You can call Buck at 540.842.3551 to let him know you are interested.