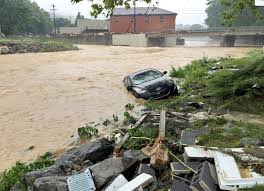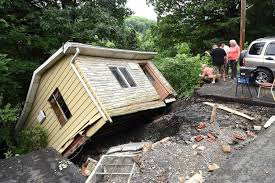 With all that's been in the news these past couple months, you may have missed the tragedy that people in West Virginia are experiencing.  Here's a quick review for you: http://abcnews.go.com/US/photos/flooding-west-virginia-40156884/image-40158770
Compassion Restoration Ministries intends to adopt several families over an upcoming indefinite period of time.  We're focusing on one town in particular — Clendenin, WV in Kanawaha County (zip 25045).  This town is 19 miles NE of Charleston, WV off of I-79.  Population approx 2,400.  The entire town was devastated by flooding.  Only 7% of the people had flood insurance.  This town is about a 6 hour drive from Stafford (350 approx miles).
We're starting with one family next month.  This is the home of a single mother with 2 children which has water damage to the first floor and crawl space under the house.  Our role will include replacing insulation and then hanging/finishing sheetrock and trim work then painting.  Finally, we'll reassemble the kitchen and bath areas.
We expect this project to require 4 trips.  (These will be the first 4 trips to complete this one home and then we'll adopt another home).
The 4 trips will be: August 19 and 26, then September 9 and 16.  The trips will encompass 4 days.  Leaving Stafford at 4:00AM on Fridays and returning Mondays approximately 6:00PM.  We expect this to yield 3.5 days of work on the project.
We will sleep and eat at Heritage Baptist Church in Elkview, WV.  They've converted this church into a dormitory and kitchen for disaster relief efforts in response to the flooding.  We will be sleeping in a gym; you will need to provide your own cot or air mattress and bedding.  Bathrooms and showers (male and female) are available.
CRM will provide transportation and tools necessary for the work plus the technical expertise to teach and lead you in the actual repairs (these are life skills you will be able to use at home someday!).  Construction skills are not necessary, but a willingness to work hard in disaster relief conditions are needed.
We are limited the participants to adults and teenagers at this time.   Cost will be $50 per person.  Everyone will work and get the reward of serving others as Christ served us.
REGISTER FOR A TRIP:     http://www.compassionrestoration.org/disaster-recovery-trips-west-virginia/
If you're unable participate for any reason, but would like to help, donations can be made through our website at www.compassionrestoration.org
Thank you for prayerfully considering YOUR role in helping out these people in their time of need.
~~~~~~~~~~~~~~~~~~~~~~~~~~~